Development Services for Builders and Contractors Since 1981
For more than 35 years, we have stood out as one of the leaders in the field of site development. Our track record proves that we help accomplish projects on time, even under the most intense deadline pressure. With us, you are assured that every detail of your project is checked.
At Spurr Co., we've taken it upon ourselves to guarantee our work and provide the customer with the desire to reference our work to others.
We know that your reputation is only as good as the results of your last job. That's why we pride ourselves on a results-oriented approach.
CONSTRUCTION OF UNDERGROUND UTILITIES
GRADING
CURB AND GUTTER
pERVIOUS CONCRETE
dEMOLITION
RESIDENTIAL CONSTRUCTION
Commercial Construction
EROSION CONTROL
Putting safety and customer service first, we are driven to providing quality work on efficient time schedules and budgets.
Spurr Co. in Paso Robles, California, has been providing development services for builders and contractors since 1981. Our well-versed team knows the ins and outs of the industry like no one else.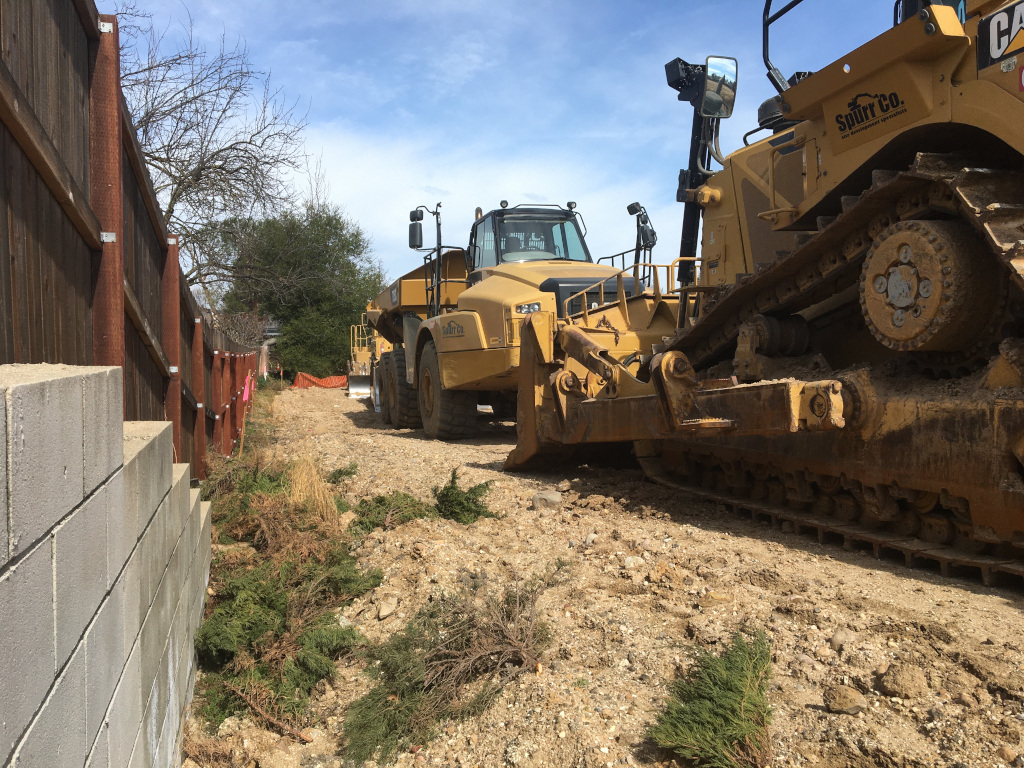 "As a project manager, it is rare to find a contractor that completes work safely, on time, and in accordance with plans & specifications. It is usually the general contractor having to enforce contracts in order to achieve completion of a project. With Spurr Co., work is typically finished ahead of time, making an entire project look successful. Spurr Co. has the rare trait of integrity as a contractor…there is no attempt to ever cut corners."
"As the owner and developer, it is imperative that we achieve no only quality control as well as delivery of a finished product, be it a deep underground sewer line or paved street…this firm has been able to achieve our objectives as well as our customers' expectations. It is the approach that builds reputation. We would not have ours with a firm that holds itself to the standards as exhibited by Dave Spurr Excavating, Inc. Our most recent project with Spurr Co. was a 530 lot mixed-use, master-planned community. Spurr Co. was our sole source for all infrastructure development of this project. From initial estimates of time, cost, design efficiencies, and quality control through the delivery of same, Spurr Co. has been our sole source for the past two decades."
"I just wanted to say thank you again for the role that you played in making Las Ventana such a beautiful and successful project. Receive compliments on it all the time from visitors and prospective buyers and Im happy to share them with the fact that you were the builder."
2124 Ardmore Rd. Paso Robles, CA 93446